Op zoek naar een heldere uitleg over Bitcoin?
Schrijf je in voor de wekelijkse Start2Bitcoin nieuwsbrief en ontvang updates, tips, voorspellingen en meer.
Don't buy the hype. Buy the reason for the hype.
The bitcoin network is the world's most powerful lie detector. No wonder banks hate it.
If you think bitcoin has an image problem, think about the millions who died fighting for gold.
Money wouldn't be the first thing to go digital and not look back.
Imagine money that solves more problems than it creates.
There is no bitcoin for beginners. Bitcoin is for beginners.
There's no such thing as too much freedom.
You don't have to be anti-government to get bitcoin. You just have to be pro-freedom.
Whatever you think of bitcoin, we're better off without Western Union.
Until bitcoin, storing money in an institution that collapsed every ten years was just what you did.
Powered by people. Not politicians.
We're still in bitcoin's first act. These might even be the previews.
There are so many middlemen you're never going to hear from again.
If your money can be frozen, it isn't your money.
Bitcoin didn't exist in 2008. So there will be no excuse next time.
Things bitcoin is less complicated than: LIBOR, derivatives, subprime mortgages, collateralized debt obligations.
Since 2009, inflation devalued the dollar 19.7%. Also since 2009, bitcoin is up 12,000,000%.
Inflation devalues your money. And it's legal. And there's nothing you can do about it. Well, almost nothing.
There are over 5,000 cryptocurrencies, yet still only one choice.
They said bitcoin was only good for drugs and money laundering. And it is pretty cool, but come on.
If bitcoin scares you, imagine your portfolio during the next recession.
To your portfolio, it could be a lifesaver. To the developing world, it already is.
Bitcoin is so resilient even China can't ban it. And that's their whole thing.
Why not disrupt money? We're disrupting everything else.
The only way to keep money in a vault but also wherever you go.
At one point we all laughed at electric cars.
Millions already own bitcoin. Don't wait for the next zero.
Bitcoin is up 15,000,000% since day 1. Your credit card gives you 1% back at Edible Arrangements.
Gold also got off to a rocky start.
To the First World, bitcoin has value. To the developing world, it's starting to define it.
Bitcoin curious? You're not the first. And you're far from the last.
We all know someone who won't shut up about bitcoin. Some of us were even lucky enough to listen.
A day may come when we are all that bitcoin guy.
The bitcoin community might be factional, but so was the Continental Congress.
You never forget your first bitcoin is the new you never forget your first million.
Bank transfers take 5–10 days. In that same time, bitcoin has shown up, gotten a tan, learned to surf, and fallen in love.
Things you think you're too old for shouldn't include more freedom.
If privacy isn't important to you, tweet your passwords.
Bitcoin is the first thing in the history of software that can't be duplicated. Or imitated.
Actually, hackers don't love bitcoin. It's putting them out of work.
The average wire fee is $50. The average bitcoin fee requires moving the decimal a few times.
Some say bitcoin is too unstable. You know, unlike the stock market.
Smith. Hayek. Friedman. Nakamoto.
Maybe it's not money that's the root of all evil. Maybe it's just the money we have.
You can spell "fiat" without "fee," but you can't say it.
Apple stock was also considered risky. Hundreds of times. By experts.
Value your privacy. Even if they don't.
Bitcoin uses elliptic curve cryptography, which means hacking it would take millions of years, every computer on earth, and the energy from three suns.
The Internet is better without masters. And so is its money.
Bitcoin is capped at 21,000,000 coins, but its market cap is another story.
In mijn keynotes spreek ik over de toekomst van geld in onze samenleving en welke rol bitcoin hierin zal spelen. Ik ontkracht de klassieke kranten koppen en bied duidelijke informatie zodat jij en je medewerkers eindelijk vat krijgen op deze nieuwe technologie van morgen.
Keynotes worden aangepast aan de specifieke behoeften van jouw event en doelgroep. Dit kan zowel offline als online.
Interesse? Laat het mij weten.
Want to get your message out? Als digital marketeer help ik jouw business met:
hoe je een goed draaiende website bouwt
hoe jouw website hoger scoort in Google
hoe je meer omzet, leads en business genereert door het opzetten van een sterke sales funnel
Interesse? Laat het mij weten.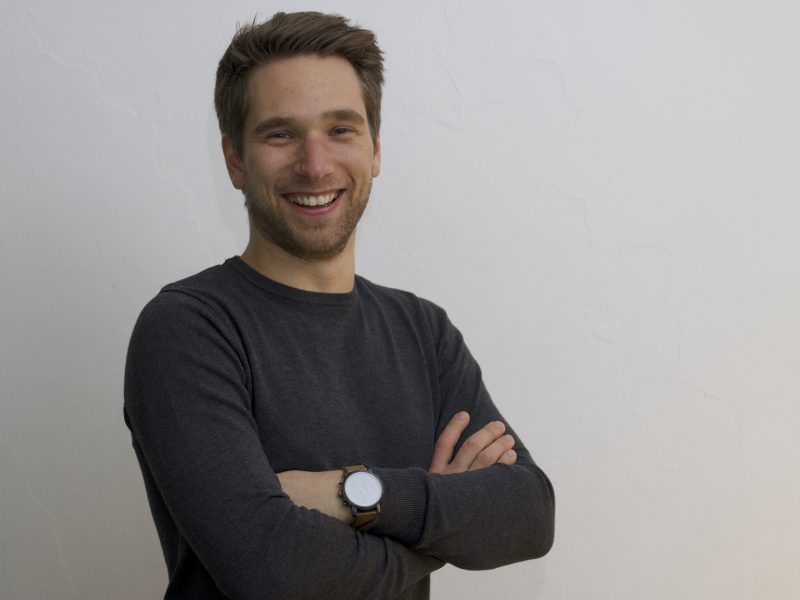 Levi Haegebaert is een millennial en een echte bitcoin-believer die zijn passie voor de technologie al jaren verspreidt. Hij is medeorganisator van de grootste bitcoincommunity in België en reist de wereld rond om nieuwe evoluties te ontdekken binnen de sector en zijn kennis te delen met anderen. Hij gaf wereldwijd presentaties en workshops aan zowel bedrijven als bitcoincommunity's.
Vermijd de klassieke valkuilen en ga zelf op onderzoek uit.